Post by Stormcrow on Jul 19, 2017 14:18:59 GMT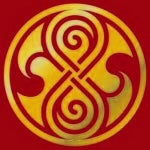 I do hope that if a real person in his life made the same change he would be a little less brutal.
When did I say anything about walking out? When did I say the change makes me feel weird? When did the utterly fantastic notion of Time Lord regeneration have anything to do with real life? For that matter, when did I ever owe loyalty to a TV show?
I compared the reactions to gender reassignment in real life to the reactions to Time Lord regeneration only to show that if real life gender reassignment is hard for people to accept, even when the difficulty has nothing to do with bigotry, then how hard must it be for people to see their heroes undergo a similar change without having any ability to engage in the process. You can't talk to the Doctor to tell him/her (here go the pronouns) how you feel about it. That's not an easy change. I'm not telling you how *I* feel about it, necessarily, I'm trying to explain the varied fan reactions. People who hate the gender-swapped Doctor aren't necessarily just sexist. There are real hurdles to accepting this.
I believe you are reading into my analysis the negative reactions that some others have had. I pointed to legitimate reasons why these reactions occur; I expressed my doubts about
Doctor Who
as a whole, starting with the Moffat era. Moffat has
always
been a champion of gender-swapping regenerations. To me, little things like the changing of the outside of the TARDIS, and big things like inserting Clara into every important event the Doctor was ever present for, are related to this. The cook changes too much of the recipe.
And if we MUST relate this to real-life gender reassignment, consider this: your mother suddenly announces out of the blue that she's just had surgery and is now a man. You may be okay with this intellectually, but there is absolutely no way your immediate reaction would be "Wow, that's terrific!" Most people would be at least momentarily stunned. Then they'd want to talk to mom about the change: Had mom always wanted it? What does dad think about it? You would be FORCED to think about your relationship with your mother. You still love mom, but you can't just keep going without thinking about things. And a LOT of people, even in the family, will likely have emotional—and even intellectual—difficulties understanding and accepting this change.
IT'S NOT SIMPLE.
You can say, "It's just a TV show." But if that's true why do you watch THIS show instead of another? People have strong emotional attachments to this show. When the Doctor changes, people question their relationship with the show. This is the biggest change ever, so the biggest questions ever are appearing.
And I'm sure Chibnall was ready for all of it. This move was carefully calculated. The way was deliberately paved. They knew there'd be a backlash, and they did everything they could to prepare the audience for it.