Post by olegrand on Jul 17, 2017 15:07:26 GMT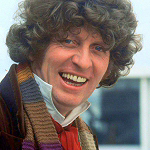 Of course it was... but showrunners do not get their ideas out of nowhere, especially when those ideas have been insistently "floating" around throughout Capaldi's whole tenure - and now the people who felt "cheated" because the 12th Doctor was "an old white guy" or even "a white dude again" (don't tell me you don't remember reading similar comments pretty much everywhere back then) seem to feel "vindicated", as if they were somehow "owed" something. And that's what worries me here, for the future of the series.
That being said, it's true that this change seems to generate (quite predictably) some very irrational reactions from a part of the fanbase, a bit like the (apparently terrible, but that's another matter entirely) Ghostbusters all-women reboot (e.g. people writing stuff like "you've ruined my childhood" etc.).
I read Jodie Whittaker's first "post-reveal" interview and, while I can't wait to see her debut in the role, I must also admit that it did seem very PC-oriented, with phrases like "as a feminist" or "fans mustn't be afraid of my gender" (now, that struck me as slightly clumsy and unduly patronizing, suggesting the idea that anyone who disliked the idea of a female Doctor - and I'm not speaking for me here - was some kind of 30-years old virgin / anorak afraid of girls etc - not the best way, I think, to connect with your fanbase).
Whether you find the "gender switch" idea fantastic or catastrophic, one thing is certain: it has set a precedent which will affect all future regenerations of the character - and I sincerely hope we won't have each new incarnation of the Doctor turn into some kind of competition or flamewar between people who seem to think that the only acceptable form of fiction is one that features a hero whose "identity" (and I use the term loosely here, since we're talking about a supposedly nonhuman character anyway) satisfies their definition of "correctness", socio-cultural vindication or whatever. And let's face it: this kind of attitude (which is quickly becoming prevalent in our "2.0 society") is largely as immmature as the 'ragequit' reactions previously mentioned (somehow, they struck me as the two sides of the same coin: people who seem to interpret this choice either as "their" victory or as "their" loss r defeat... and no, it's not how fiction should work).
So yes, as far as I'm concerned, welcome to the 13th Doctor!
But as always, time will tell