Post by Catsmate on Dec 24, 2019 20:58:15 GMT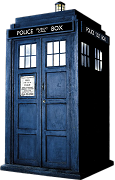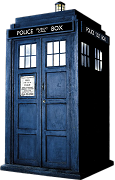 10. The Time Lord and the Pussycat
This reminds me of "Tabby Cats and Time Lords", the introductory story in the FASA Dr. Who game.
Maybe the Time Lord and companion(s) encounter a cat burglar who could be either a foe, an ally, or a new companion.

I've just had a thought; maybe the cat burglar is an actual cat? Or rather a cat person. Could be an alien who's stranded on earth (Cheetah Person perhaps, though they didn't seem the type; maybe another of Meghan's species was scouting Earth, or looking for her) or a Temporally Displaced Person who just happens to be feline. She
1
could have be here accidentally, by planning or opportunistically. Some examples:
1. Experimental time-ship/time projector, sucked back by TOMITT or similar experiments et cetera.
2. Deliberately attached herself to a time-ship, TARDIS or similar with the intention of relocating permanently to the past. Or maybe a retiree like those of
The Circle
who's expected to lie low. However she has other plans (or is getting bored like a couple of The Circle were). Presumably she has a shimmer/holographic disguise
2
.
3. An involuntary member of one of the Alexandrian Society's 'recovery parties' who took the opportunity to give them the slip. Probably not that well equipped or knowledgeable about the environment she's arrived in, outside original plan. May be being pursued by the society; may be paranoid, watchful and violent.
Then again there was
The Cat From Outer Space,
Zunar-J-5/9 Doric-4-7 ('Jake'), who resembled an ordinary Terrestrial housecat. With intelligence, advanced technology telekinesis and telepathy...
ETA: I've just had an idea. The perfect group on Earth for an alien housecat to encounter if UNIT's Misfit Mob. They could be helping him, or trying to stop him and his human allies (kids?). Sinister Plan optional.
1.
Cat people in media generally seem to be female. I blame the Japanese.
2.
If she's well prepared it has a selection of appearances, allowing her to 'disappear' when needed. Of course it may be malfunction prone...